High-quality chlorine gas safety dosing system.
The VACUTROL type vacuum safety dosing systems are produced in accordance with DIN 19606. The high standard of quality of this series is achieved through the well-thought design and the high-quality materials used for the manufacturing. These systems excel through their operating safety and low-maintenance demands as well as the high control precision. VACUTROL dosing systems are certified by the Swiss Association for Gas and Water Industry SVGW (certification report no. 9303-3012 dated 2015/11/12).
PROCESS-SPECIFIC MODIFICATIONS.
The wide capacity range of the dosing output enables the optimum selection to fit to a variety of processes. The range of the VACUTROL vacuum safety dosing system for Cl2 (and other gases) is starting from 0.01-0.2 kg Cl2/h up to a maximum of 19-185 kg Cl2/h. Dosing ranges for other gases such as NH3, SO2 etc. available upon request.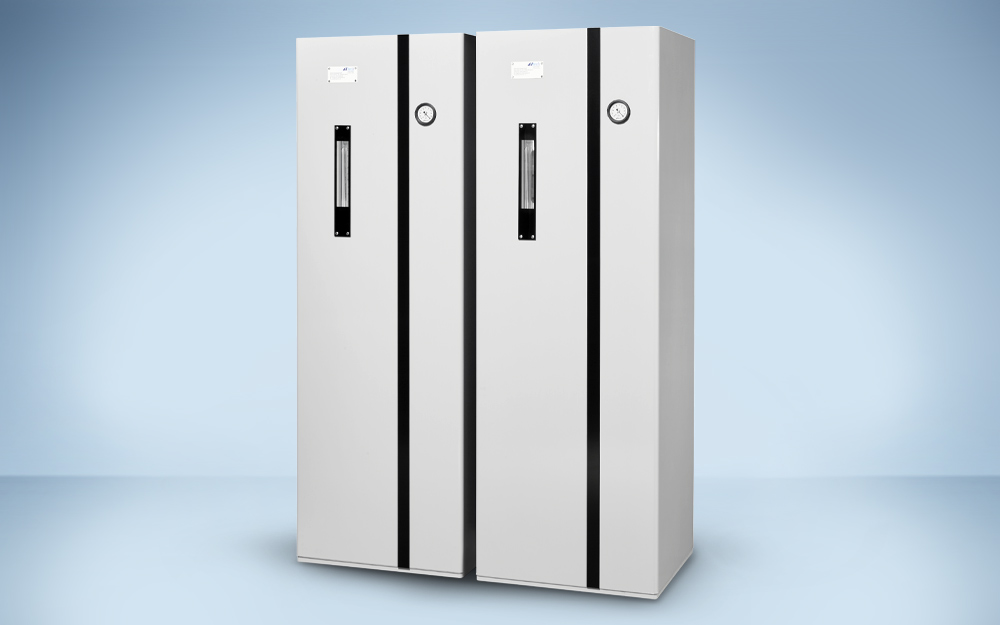 Chlorine Gas Safety Dosing System VACUTROL