Phosphate Elimination Systems
Complete, flexible system.
The Alltech phosphate elimination system is a complete system for the elimination of phosphate, consisting of a storage tank (with certification), dosing station and PROCON output control system. Access ladder and our platform are designed according to accident prevention regulations (UVV Unfallverhütungsvorschrift). Available as pre-assembled system or in components. Suitable for indoor or outdoor installation.
DOSING OUTPUT CONTROL SYSTEM PROCON V4.
Wherever chemicals are to be dosed in a periodical cycle, this is a case for PROCON V4. This dosing output control system is for example used for dosing precipitants in water and waste water treatment. With the PROCON V4 the precipitant consumption can also be optimised without phosphate load meter and the requirement for chemicals significantly reduced.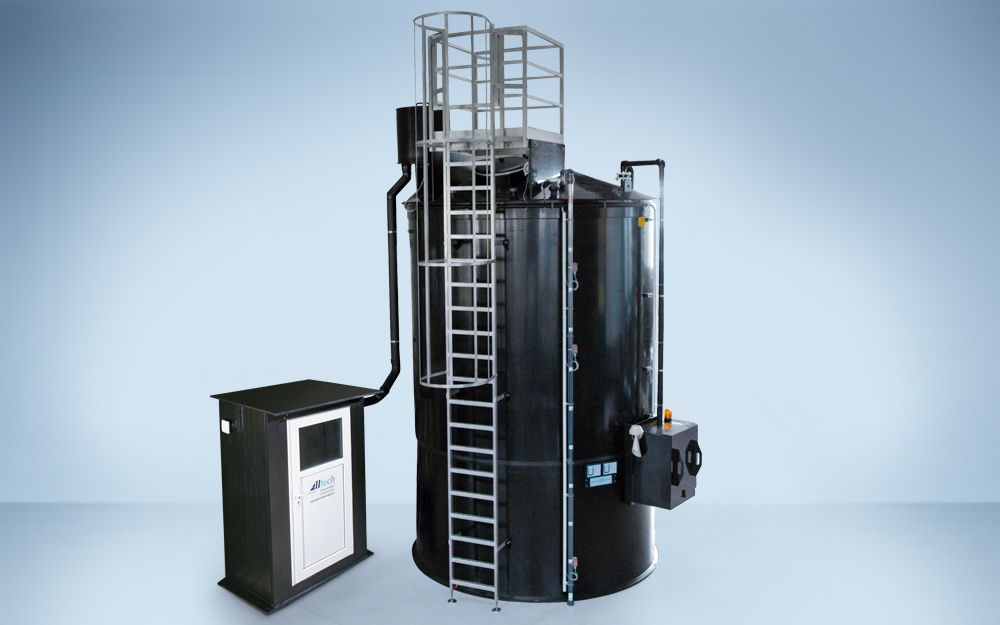 Phosphate Elimination System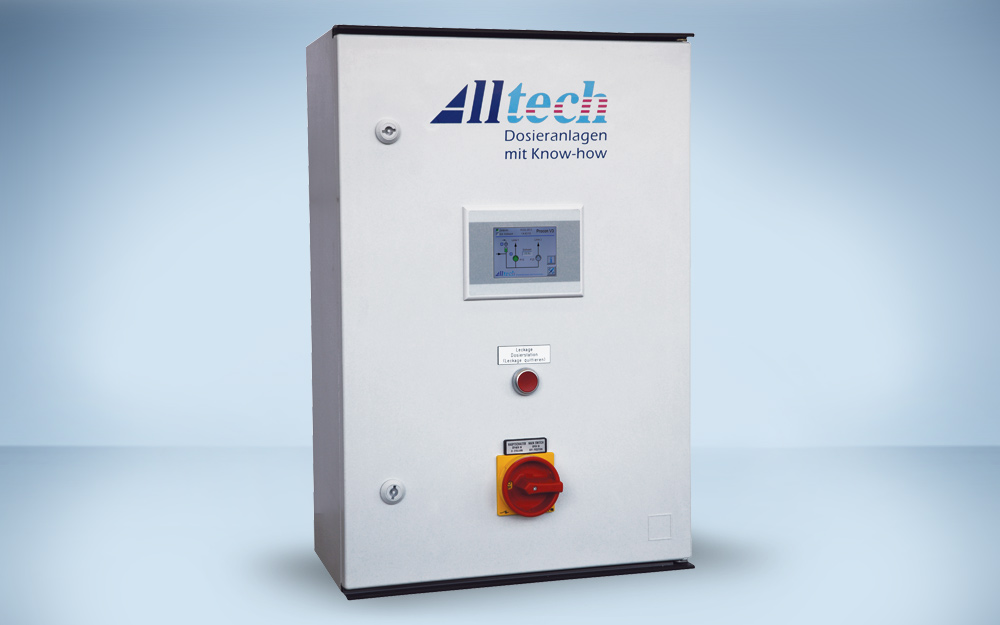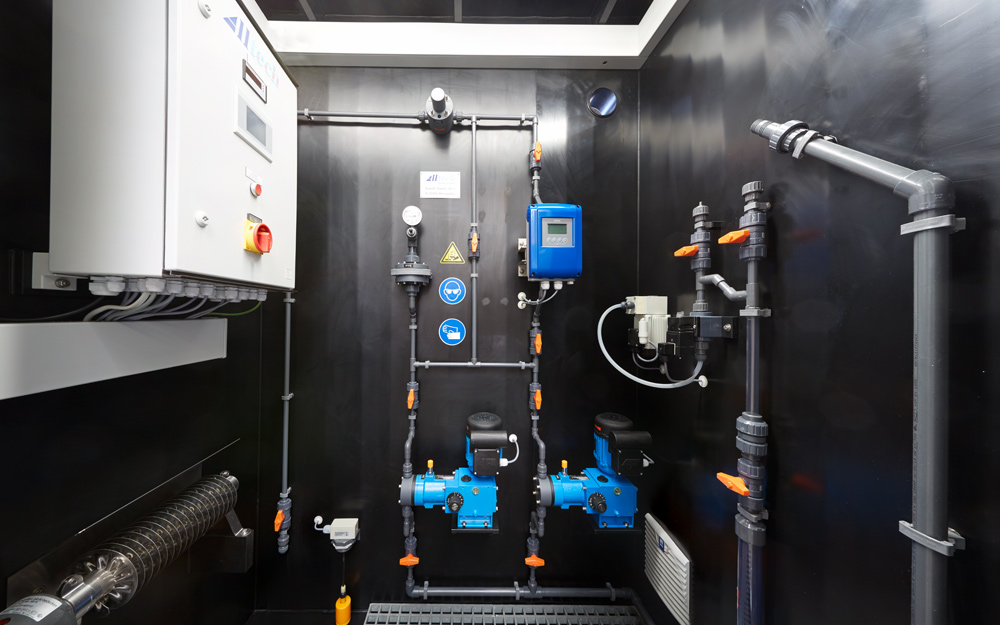 Dosing unit in walkable protective PE cabinet