Efficient polymer preparation system for liquid concentrate PKF.
Alltech's polymer processing plants for diluting concentrated liquids are designed for high cost-effectiveness. In application, we can customize the plant to suit your specific customer needs.
Fully automate PKF processing.
In addition to the preparation systems to dissolve and dilute powder and granulate, Alltech also offers special polymer preparation systems for concentrated liquid polyelectrolytes. This is a fully automatic preparation system for liquid polyelectrolytes.
Specifications: 
Capacity (selectable): from max. 500 l/h to max. 6000 l/h
Concentration: 0.05 % to max. 1% adjustable
Operating water : technically clean , min. 4 bar
Plant is fully equipped including a dosing pump for concentrated polymer and switch cabinet, wired and piped ready for use

Flow chart PKF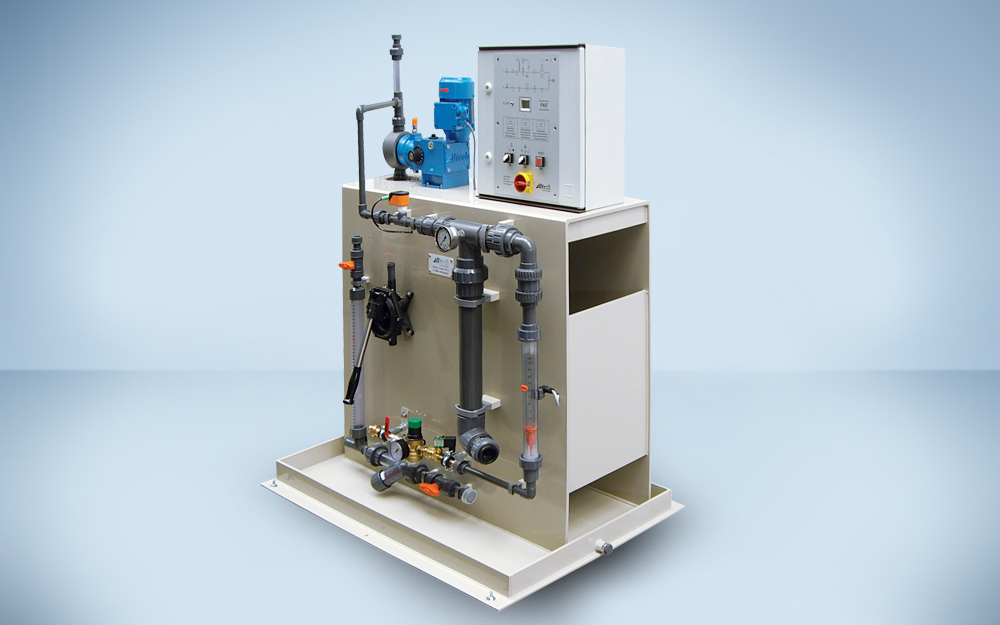 The PKF is a fully automatic polyelectrolyte processing plant.