Solution Systems for granulate and powder
Solution preparation fully automatic or semiautomatically.
Solution preparation systems are available from Alltech in both fully automatic and semiautomatic models, depending on what your area of application requires.
Two chamber pendulum system SOLVIMAT
SOLVIMAT excels through its simple operation and is designed as a two chamber pendulum system. Applications are for example, the preparation of lime, aluminium sulphate, urea, ferric salts and much more.
A great advantage of the SOLVIMAT is that it reliably prepares suspensions or solutions from bulk products with various granulations, from fine powder to boulder/granular and in variable product qualities. The solution is loaded in batch operation and hereby enables the adherence to the required maturity times. In addition, the two chamber principle allows continuous solution discharge. A further advantage is the variable operation with bags or Big Bags. The equipment with a touch screen facilitates the intuitive operation. Its maintenance requirement is minimal.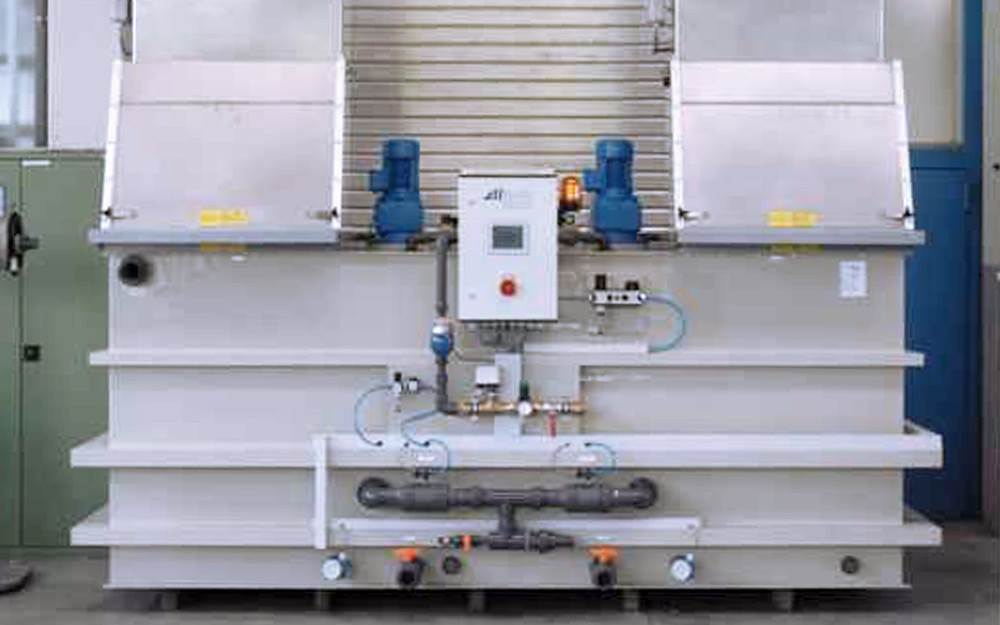 SOLVIMAT is a semi-automatic dissolution system for preparing suspensions or solutions from powder or granules.