Mother tanks for safe handling.
Mother Tanks ensure more safety when using IBCs. This is a storage system for the safe handling of standard IBCs. The IBCs are positioned directly on the tank with the aid of a forklift or lift and completely emptied into this.
The volume of the tank allows a new IBC to be emptied with a liquid reserve of 10-50 % in the container. Hereby a continual supply of the dosing system can be ensured and the timing of the transfer does not require continual monitoring.
SPECIFICATIONS MOTHER TANK 1200 X 1000 MM.
2 m³ PE100 tank with an IBC placement device, inspection opening, filling connection, overflow with siphon, vent, mechanical level indication
2 m³ PE100 integral safety bund prevents environmental pollution in the event of spillage
Other equipment (for example discharge, ultrasound level meter, agitator) available upon request
With general design certification from the DIBt in accordance with the Water Resources Act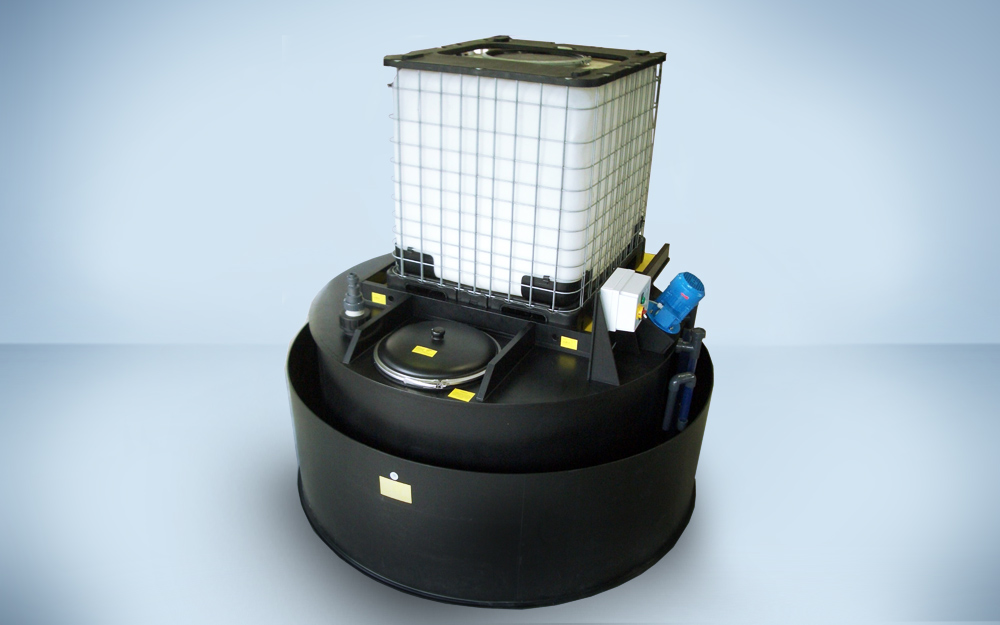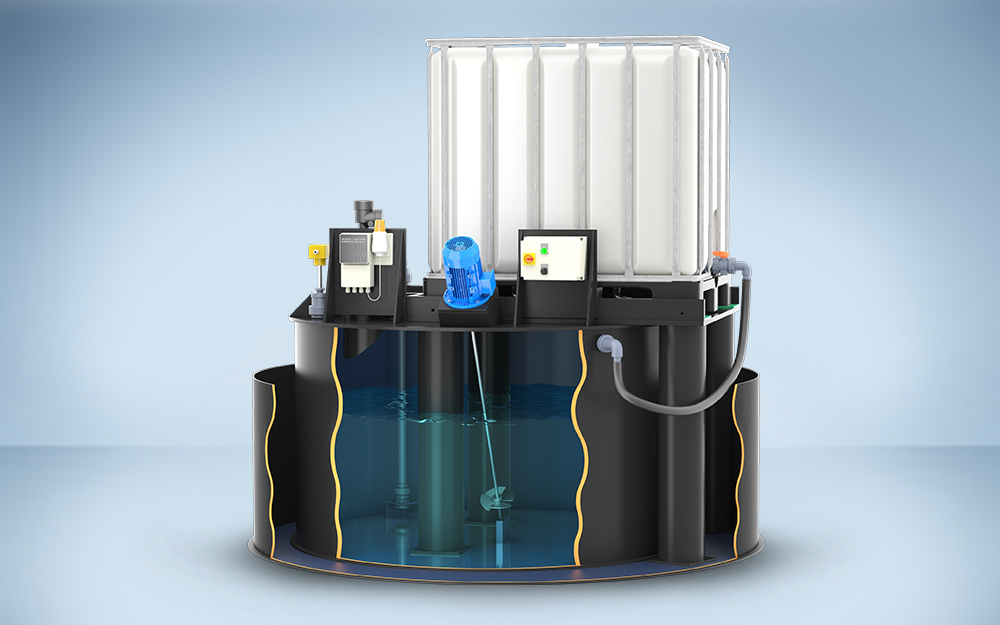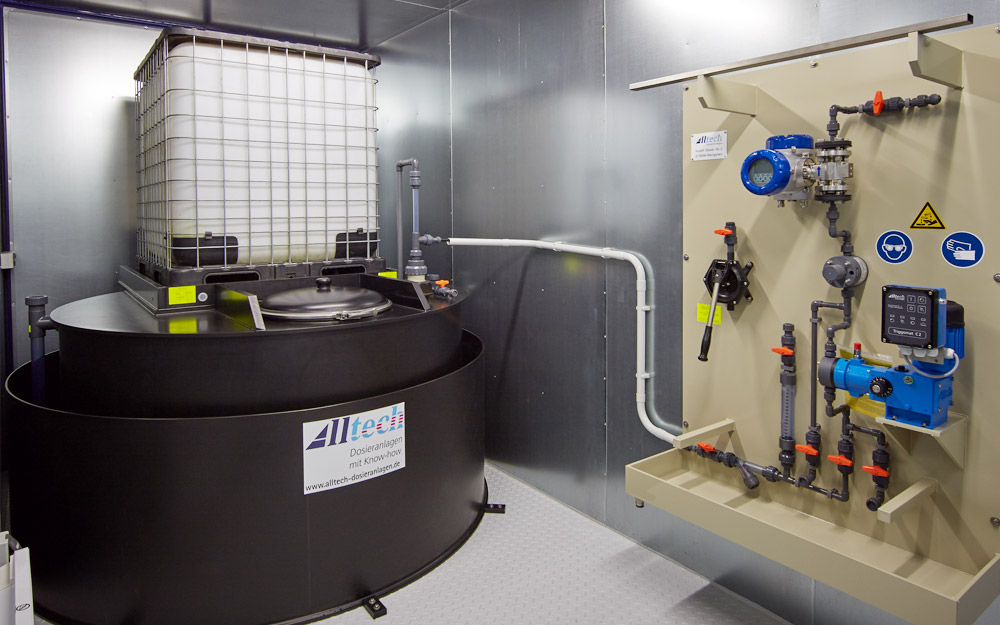 Mother Tank and Dosing Station for Chemicals built in a Container